Dear Clients and Friends!
Each week, I get e-mails from women (and men) of all ages asking me for fashion tips and tricks.  One of the most challenging fashion ages are for women who are over 40  – many ask how to dress for the changes that are occurring. At this point, bodies are in transition, lifestyles are changing; you may be becoming empty nesters, divorcing, starting new jobs and so on…the trick to remember is that you can be just as sexy and vital looking as your younger counterparts.  It just takes looking at your wardrobe and beauty habits with a critical eye and finding what works for you.
As your body is changing, so must your clothes.   Your body is physiologically changing, from thinning hair to ruddier, duller skin, and the key to dealing with these changes is to refresh your look with new products that work for what your skin is going through now, and to go through a style evolution' to learn to dress for your new assets.  It's important to remember that you can't always hang onto what worked before and must learn what works now.
I know that the main challenge you face is finding wearable, modern clothes to fit your lifestyle, budget and figure.  Shoes and bags are the quickest way to update your look. Women over 40 need to learn how to adapt trends that will work for them and their own defined personal style.
Fashion Tips for Over 40
Don't dress too young. The worst thing you can do is to dress younger than you are.  It makes you look older.
No miniskirts, regardless of how great your legs are.
Skip baggy clothes and look for pieces that give you shape.
Don't pick colors from color charts; experiment by trying on different colors when you go shopping.  You'll know it when you see it instantly.
Trendy is no longer attractive so don't worry about the trend of the moment.  Instead, you should find a print or a bold piece of jewelry and develop a signature look.  (Pros may tout fashion now as being ageless, but that's no consolation when you have to pick through racks of miniskirts and low-rise jeans to find styles you love).
Keeping up with trends can be even more difficult because many fashion magazines ignore women over a certain age the key is to find your new signature' style so you don't waste time or money shopping for things that don't work for your body, shape, coloring and so on.
Watch your handbag: it is usually a dead giveaway to your age. Have some fun with your handbag choice by trying colors (red), fabrics and different shapes. The key here is to find a bag in a good proportion to your size. (Your bag does not have to match your shoes or even your outfit red can be a neutral that you wear with everything!)
If you are interested in learning more, I would love to grab a cup of coffee with you to explore the possibilities.  Consultations are always complimentary and fun!
HOLIDAY GIFT CERTIFICATES!
With the holidays around the corner, it is time to start thinking about unique gifts for your loved ones that last a lifetime!  MODA offers gift certificates for all things fashion – it is the perfect gift for your everyone in your family.  Call or e-mail today to find out more!
It is time to get excited now for fall/winter fashion – I hope you enjoy some of my favorites below.
Happy Shopping!
Mila
Don't forget to pick up the latest edition of At Home Tennessee magazine where you will find more of my fall fashion favorites!
---
COATS!
Make a statement with your coat – red can be a neutral that you wear with everything.  Investing in a beautiful coat is worth it – it is something you wear everyday!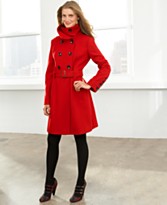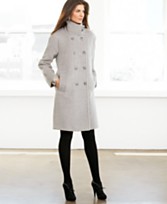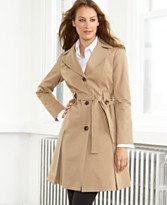 BOOTS!
Whether you choose a tall, flat or short boot, make sure to choose one that has some style.  A little flair here and there will only add some fashion in a timeless way.  You can't go wrong with any of the classic colors below.
BAGS!
Bags are the perfect way to accent every outfit, and again, it is worth the investment since you need it daily.  Even on days when you are not looking or feeling your best – your handbag can save you from a dull fashion moment.
---
Image | Brand | Fashion
info@modaimageconsulting.com | www.ModaImageConsulting.com
Direct: (615) 218.6831 | Office: (615) 567.6969


Consultations are always complimentary!