Summer Fashion Essentials…
I am often asked what some of my favorites' are for every season and I am careful to respond as they might not work for everyone…but this season, I am loving the fashions and I wanted to share a few of my personal summer essentials.  I would love to help you with all of your image and fashion needs…From fashion to make-up and hair help, I can point you in the right direction according to your personal and professional goals as well as needs.  You will save oodles of money and precious time when you know what your brand is, what lines work best for your body and how to shop your closet.  Please call or email today to set up a complimentary consultation!
Let's start with shoes!  Regardless of what I am wearing or what event I am attending, I choose a pair of shoes that have something special…this season, the choices are endless.  As many of you already know I have a 16 month old little girl – this means, days at the park chasing her around in the sandbox, pushing her in her pink princess cozy coupe, days at the zoo and playdates galore – as a mom I want to look chic, but comfort is my first goal…Here are a few of my choices for my 'mom' days…or grocery store shopping trips, errand running etc – you get the picture!  Embellished sandals are all the rage this season and I love them – stones, braids, bright colors and metallics; you can't go wrong.  Even if you are simply wearing a white (hopefully fitted) t-shirt and a pair of shorts, a beautiful embellished sandal will make you look and feel like a fashionista!
One of my new favorite brands is Isola seen below.  (Found exclusively at the Cool Springs Dillard's.  They are made by Sofft – these amazingly comfortable shoes are as fashion forward as it gets…from flats to heels, they are worth a try!)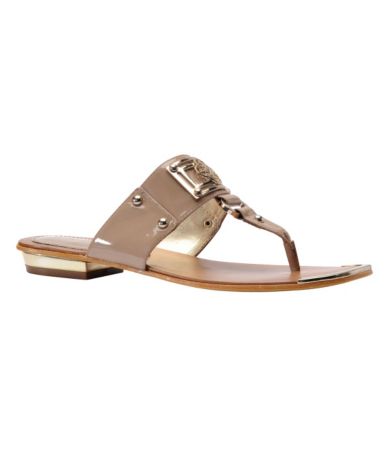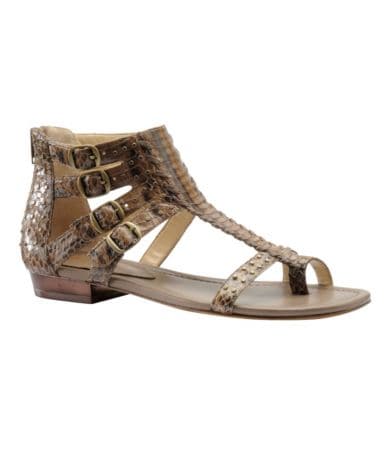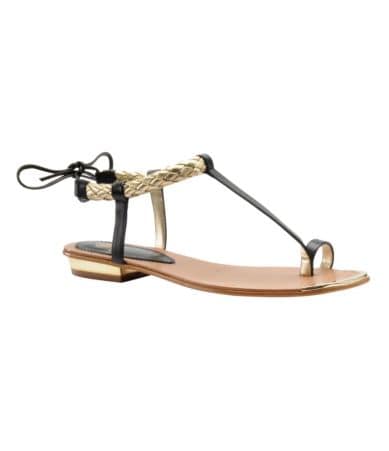 Sunglasses are my next essential – find a pair that fits your face.  A great pair of glasses is a worthy investment – they are something you wear every single day and you will get your money's worth out of them!  I personally love the always in style aviator for my face shape…Take some time to play around with different shapes – invest in a neutral that will take you from casual to sophisticated.  (Chanel glasses on the left are available at Nordstrom.com)
My next staple is a fabulous summer tote…Mine is big enough to make even Mary Poppins proud, but a mid-size tote is a great investment…I always invest in neutrals as they will last from season to season and go with absolutely anything.  All of the beautiful bags below are available at Nordstrom.com!
OK, back to shoes…Wedges are definitely in and are more comfortable than you may think!  The platform underneath the ball of your foot gives you a bit of a lift and makes the heel not so tall.  One of the best advantages of a wedge, they give a bit of boost (You know what I mean ladies) and they look great with capris, shorts, dresses and skirts! (All option below are available at Dillards.com).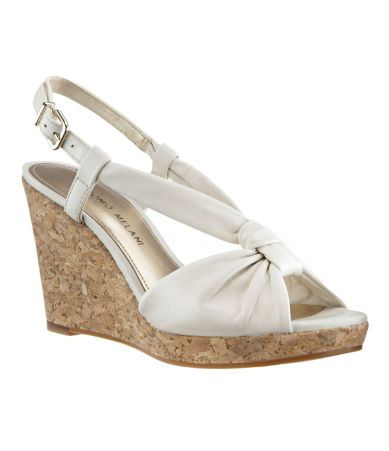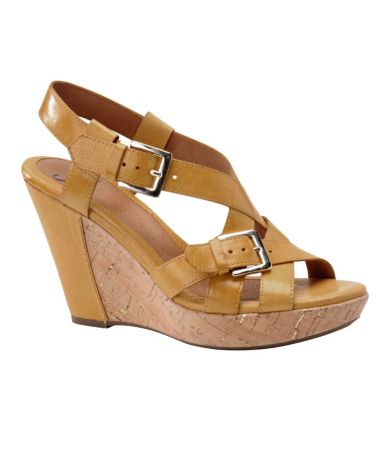 One of the most daunting aspects of summer is the bathing suit…can I get an AMEN?!  So, I will forgo the bathing suit advice for today and go with something we all need…the coverup!  Whether I am hanging with my teenage girls or chasing Sophia around in her Huggies swimmers…I am wearing a coverup…I LOVE the one below by Trina Turk, and if you live in my neighborhood – you will see it quite a bit this summer…Go with fun, bright colors!  If you feel more comfortable wearing a more demure pattern for the actual bathing suit, pick a cover up that says fun, sexy and comfortable – yes, it is possible to get all three! Here are a few of my choices available at Nordstrom.com.
If you would like to spice up your summer wardrobe whether for work and/or personal needs, I would absolutely LOVE to help you!  Call or e-mail today to set up a complimentary consultation to see what we might be able to do together!  I look forward to hearing from you soon!
Happy Shopping!
Mila
---
Image | Brand | Fashion
info@modaimageconsulting.com | www.ModaImageConsulting.com
Direct: (615) 218.6831 | Office: (615) 567.6969


Consultations are always complimentary!