Oscar de la Renta and more…
Dear clients and friends,
It has been quite an exciting month for me personally and professionally as I was able to meet and spend time with one of fashion's greatest icons, Oscar de la Renta.  He graced us with his presence at the Schermerhorn Symphony Center where he presented his exquisite fall 2008 collection alongside his stepdaughter Eliza who is the Vice President of the licensing department, and his son-in-law Alex Bolen who is the CEO of the company.  You will be able to see a glimpse of the fashion show in the May edition of At Home Tennessee magazine, but can go to www.athometn.com to read the entire interview I did with Mr. de la Renta along with all of the pictures from the show after May 1st I don't want to give anything away, but I would like to share with you that he is as exquisite as the clothing he designs, and his family represents him and the company with a grace and elegance that is not easy to find these days.  As a true fashionista' at heart, I have always admired Mr. de la Renta, but now I can say that it is the man himself along with the clothing he so passionately designs that is truly an inspiration.
In his honor, I am going to dedicate this newsletter to him and his fashion.  As many of you know, I never support anything that I am not passionate about and this line of clothing at Macy*s by Mr. de la Renta is beyond exciting!  He loves women, and shows this passion for femininity and strength in his designs he creates clothing for ALL OF US, the real women.  The clothes fit; they are luxurious and make you feel like you have stepped out of a fashion magazine without any effort.  If you haven't yet discovered the magnificent line sold exclusively at Macy's, I would like to introduce it to you.  It is simply called, O Oscar by Oscar de la Renta.  You will quickly find that the quality and luxury he is known for is not lacking in this line simply because it is affordable.
If you have any questions on what pieces from his lines would look best on you, please feel free to call or e-mail me!  I hope you enjoy the clothing as I have!
Thank you Mr. de la Renta I will be singing your praises for years to come!
Happy shopping!
Mila
Summer elegance.
You will look effortlessly polished when you step into a summer party wearing these casual yet chic outfits.  Whether you are invited to a family BBQ or lunch with a friend, these outfits are your fool proof way of looking fashionable without being overdone.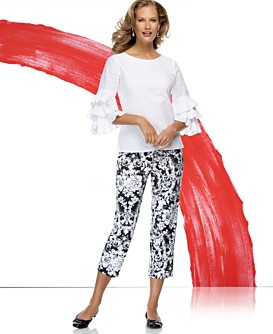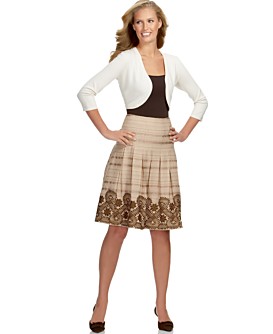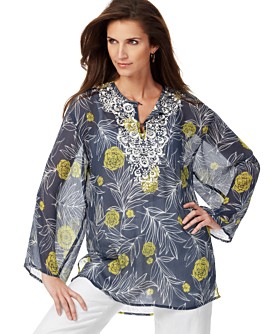 The quintessential day dress.
Mr. de la Renta has perfected the dress here is his answer to looking fabulous throughout the day.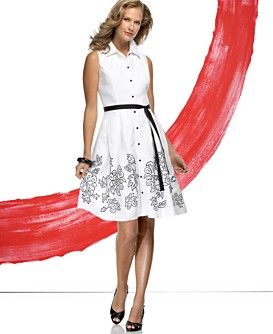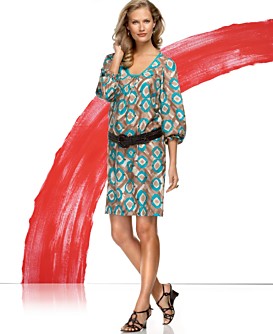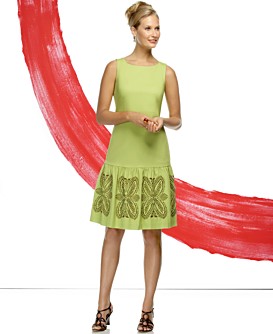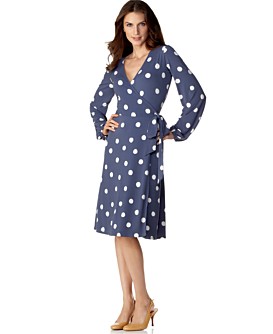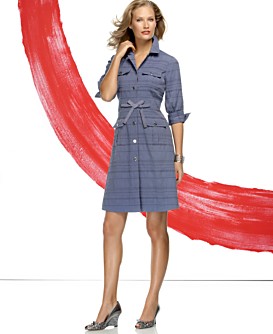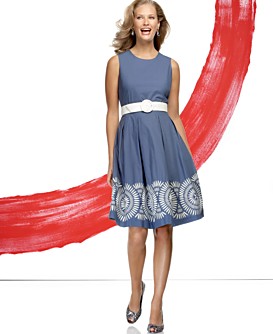 Office perfection look elegant even at work during the hot summer days!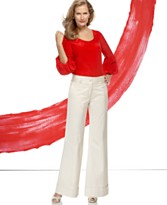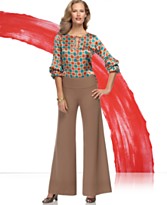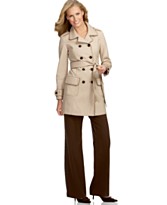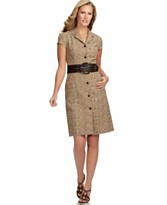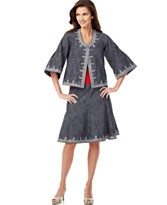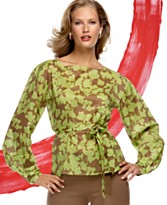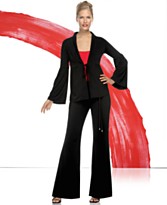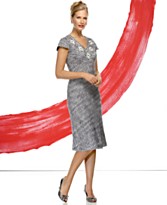 Special night out try one of these for a touch of timeless beauty and a bit of fun!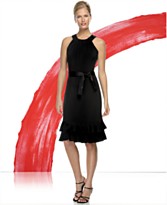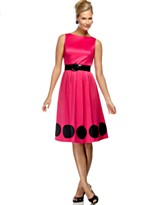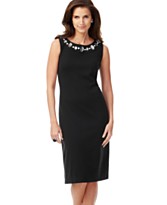 Everything you have seen can be found when you visit www.Macys.com!