New Year, New You!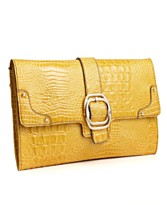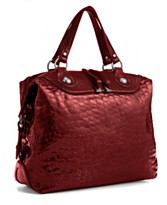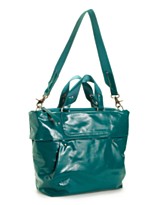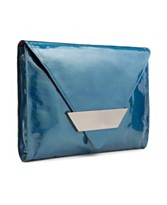 All of the bags above can be found at Macys.com.
2009 can be a new beginning for you!  Every new year begins with wanting to create change in our lives whether it be to lose weight, find your soul mate, start a new career, move up in the one you already have, create new friendships etc…Typically by Valentine's Day most of us have give up on these goals of change.
I have worked with people who have wanted to change their appearance, wardrobe or image for years but just couldn't find the courage to take the first step.  Change can be frightening at first, but once the process begins, it typically turns into the best decision we have ever made!  The same applies to modifying your image and what you see in the mirror daily.  If you are unhappy with your current image, the solution to creating change is not a difficult one!  Transforming your image to one that you like is something that can also inspire change in all avenues of life career, personal, physical and more.  With an image that creates additional confidence and a renewed sense of self, you can and will achieve your current goals or create new ones that you didn't think were even possible!
Take your first step today with winter upon us it is easy to get into a boring routine with the clothing we wear.  We can reinvigorate our daily image with pops of color that motivate us to look great!  Vibrant colors can be utilized now to update our wardrobe and bring us warm thoughts of spring.
If I can help you reach your goals with your image, please call me to set up a complimentary consultation you have nothing to lose!
Please pick up a copy of the January edition of At Home Tennessee magazine to see more statement making pieces that will pull you out of any winter funk!
Happy Shopping!
Mila
Everything above can be found at Macys.com
The shoes above can be found at Dillards.com
All of the above can be found at Nordstrom.com