CAN I WEAR JEWEL TONES WITH BLACK? HOW ABOUT PIN STRIPES?
Just the other day I was reading an article in Bloomberg on IMAGE CONSULTANTS.  I was perplexed to read that so many people have the wrong definition for what a REAL IMAGE CONSULTANT does.  Working on your image is more than putting on the right makeup or matching the colors for your outfits.  Image Consulting is about taking the PERSON, "YOU" and helping them find out who they are and how they can improve their complete public and intimate perceptions. We work on professional etiquette, speaking skills and learning to turn your thoughts into words that can open doors and share your goals.  Image Consultants help men and women turn their inner thoughts into a walking talking painting that says "HERE I AM, HERE IS WHAT I STAND FOR, AND I LOVE WHO I AM."
Now, we all can use some help updating our fashion, finding the right clothing and utilizing the latest and greatest lotions and makeup.  This includes men as well!  We all can say that we want to grow old gracefully or we want to look our best, but an image consultant is like going to the doctor.  We can help you diagnose some problem areas, recommend some changes, and then give you the tools and support you need in order to change your IMAGE so that it reflects who you are.  YOU have to take the medicine and apply it; otherwise all you have done is waste your money getting a diagnosis but never took any of the medicine needed to create the changes you want.  You will change for a few days, maybe even a week or two, but if you do not turn old poor habits into new winning attitudes and actions, your success will be fading from the moment the Image Consultant leaves.
Finally, good image consultants tell you the truth.  The Good Lord made all of us different and we all have some amazing qualities we can share, some lesser qualities we can improve and some poor qualities we need to eliminate.  Telling you the truth allows you to SAVE TIME.  How can anyone improve their image if they do not know or accept the real image they currently share with people? Who has time to waste working through a maze of magazines and store displays trying to decipher your individual look when you're not sure you are even on track for what needs to be changed?
When looking for an image consultant, fashion stylist, wardrobe stylists etc…do your research!  I bet you are wondering what in the world does the title of this blog have to do with the topic…well, here it is.  I worked with an incredible woman the other day and she told me about a friend of hers that had worked with another image consultant.'  This consultant/stylist whatever you want to call it gave her a few rules' to abide by.  I must admit, I am still reeling! They were so untrue that I wanted to call this consultant' and tell her she was giving the industry a bad name.  Now I will admit I am NOT perfect nobody is, but general rules like these are a sure sign to RUN…
Rule #1: You can't wear jewel tones with black. FALSE!
Rule #2: Women should never wear pin stripes. FALSE!
Really? No jewel tones with black?  I didn't get that memo but neither did Anna Wintour, Michael Kors, Marc Jacobs, Oscar de la Renta, Jean-Paul Gaultier, John Galliano at Christian Dior or Karl Lagerfeld at Chanel so I'm in good company.  These pictures should just about squelch that ridiculous rule.
No pin stripes for women? Ever? I'll let the pictures speak for themselves and not waste my breath.  I don't always follow designers, nor do I think they are the end all be all of what YOU or I for that matter should wear.  But, these rules are absurd and I think these icons of fashion would agree.
A great (and experienced) Image Consultant can save you time, take you directly where you need to go, center in on the problem areas and help you improve the QUALITY of your life while saving you time and frustration from trying to self diagnose your situation.  Some people who call themselves image consultants are really just salespeople with a different title – a good Image consultant can help you improve in the emotional, spiritual and physical areas of your life…I mean, let's think about it.. ISN'T YOUR REAL IMAGE MADE UP OF ALL OF YOU?  Just learning how to change your makeup and style and nothing else is like painting a car with a broken engine. I admit it looks great on the outside, but it is not going to take you where you want to go.  I hope that I can help you refocus your life on what is important and then share what I have learned over the last  10 years in fashion and image development and help you create the future that you deserve to live.
Humbly,
Mila

Malandrino                              McQueen                              Donna Karan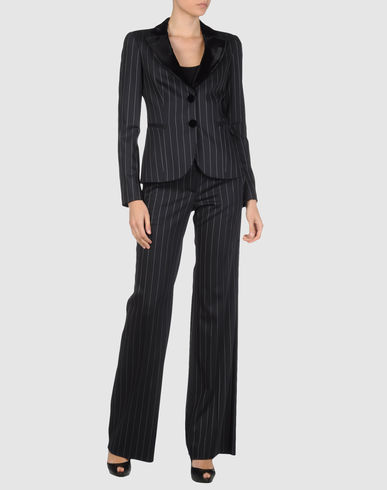 Dolce & Gabbana                              Armani