In times of hardship, struggle, uncertainty or fear for any reason, we can fall into the trap of looking like a victim instead of a warrior.  Whether you have been laid off recently, divorced, fallen into financial hardship, experienced loss of some sort or whatever the circumstance may be; you can still choose to look your best!  I have always believed in this principle, but most recently had to execute it while going through a rough time in my own life and I am here to tell you that it works!  There are days when we as women don't want to fight the good fight or strive for excellence in our own lives due to struggles or battles we face personally, emotionally, spiritually or professionally.  After working with hundreds of men and women, I am certain that by taking the time to look your best each day will determine a more positive outcome for the day before it has even begun.
Taking the time and effort to dress well and put on your make-up will also give you a sense of renewed confidence and the "I can do anything" attitude regardless of the battles or mountains you may be facing.  People who know you are experiencing a rough time will be inspired by you as they see your strength and beauty shine through…instead of an attitude, demeanor and look' that says you have given up.  Choosing to look your best is YOUR choice it will inspire you to new heights and help you climb high onto the mountain peak again.  At one time or another, we will all undoubtedly experience the valleys that life often brings us but we must remember that God created us to be excellent in all things even when we feel we can't be!
Fashion is for everyone use it to your advantage!  Make your style and fashion work FOR you, not AGAINST you.  Improving your image is one of the best ways to invest in your future, boost your confidence and improve your life both personally and professionally.  If you would like to have a wardrobe assessment, update/improve your wardrobe, change your image, establish your personal style and solidify your brand, or talk about how I can help your organization or business with a 'Dress for Success' or 'Professional Image' seminar please contact me for a complimentary consultation.  I'd love to grab a cup of coffee with you.  I look forward to hearing from you!
Warmest Regards,
Mila
Vests
Wear them now with a t-shirt or tank top, and later you can layer over shirts and even cardigans! Perfect for work or a casual jean day.
Leopard
This is a fantastic trend that always seems to make a come back.  The trick is to buy classic pieces you can wear even a few seasons from now when it shows up again!  Shoes and bags are a fabulous way to wear this trend.
Leggings and Tunics
The trick to leggings is wearing them with long tunics or sweaters – never hesitate to wrap a belt around your waist and throw on a pair of heels or boots!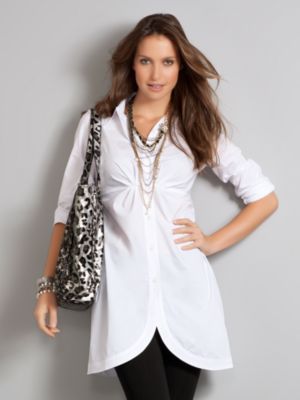 Accessories with hardware
Ruffles
Boyfriend Blazers
A not so tailored blazer is making a come back in a big way!  These can be fun, flirty, feminine and still appropriate for work.
Sheath Dress
Regardless of your size, you can find a sheath dress to show off your body in a beautiful way!
Long Cardigans
Wear these over dresses, skirts or jeans to elongate your frame!  Wrap a patent leather belt in any color around your waist for some added sass.
---
Image | Brand | Fashion
info@modaimageconsulting.com | www.ModaImageConsulting.com
Direct: (615) 218.6831 | Office: (615) 567.6969


Consultations are always complimentary!